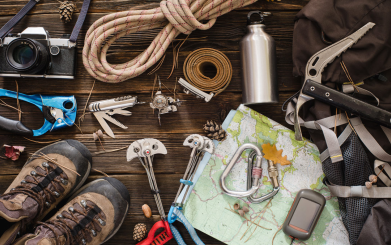 Wood has always been a preferred material of old and has been used a lot in construction and structural support, flooring, and furniture, amongst others. Oakwood is particularly popular, not just within the UK but around the continent and other parts of the world, and there's no denying the integrity, beauty, elegance, and durability of oak. If you have a property lucky enough to be graced with oak wood in various forms – be it as furniture, flooring, beams, and so on – then you may be wondering how you can preserve it and what materials you can use for its preservation. During your research, you may already have come across wood oils and preserves as well as stains, varnishes, and more. But what should you know about these materials to aid in your preservation efforts? Let's find out.
Wood oils
A wood oil can help preserve and protect the wood, both in the external and internal portions of your property, as confirmed by Bespokebeams.co.uk, specialists in the renovation and restoration of oak. The wood oil works by essentially keeping the timber 'fed' so it remains supple and nourished. One thing you should know about wood oil is that it is the easiest amongst all wood materials and finishes to repair and maintain. If you need to repair a patch caused by a scratch, scuff, stain, and other tiny wear and tear, you can fix the area by sanding it and applying a good amount of wood oil.
Wood stains
On the other hand, wood stains are materials that can transform the appearance and color of the wood. Wood oil is an example of a wood stain, and varnish is also an example of the same. You can also make use of wood waxes that can both color and treat external and internal oak wood.
Wood preservers
A wood preserver is not used to change the color or appearance of the wood – rather, you can use it, as its name implies, to preserve the wood and protect it from algae, mold, rot, and infestation. Whilst you can always use wood oil to protect the wood from damage caused by the sun and rain or from weathering, a wood preserver does more than this, particularly for external wood.
Wood varnishes
Wood varnishes come with many advantages, and they are tough and quite hardy, and durable. But you can also easily clean wood varnish off when necessary. Compared to wood oil or wax, the wood varnish is stronger and more durable, but keep in mind that it may be a challenge to repair the varnish (or maintain it) if it already becomes damaged or worn.
Wood waxes
Wood wax finishes offer a more unique appearance and feel compared to other wood finishes, and wood wax is a good choice if you would like to make wood feel and look more elegant and expensive. It's particularly useful for furniture, and you can apply it numerous times and buff it until you get your preferred level of sheen. If you want a more natural look, you don't have to buff it, either.
It is important to remember, however, that the materials mentioned are only suitable for wood that hasn't suffered from significant damage, especially rot or discoloration. If the wood has already had extensive damage, it's worth resorting to the expertise of a restoration specialist.
Related Posts