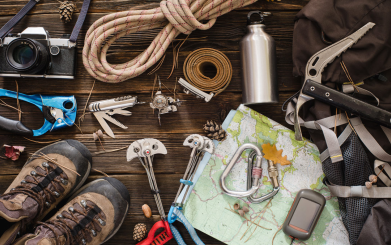 3 Options To Choose From For Your Interior Decor Ceiling Materials. House undergoing renovation? Or developing a new estate, you would be looking out for inspiration from everywhere.
This much-needed article might be able to impact a decision about your material for the ceiling.
Often the most neglected part, the ceiling is a visual that stays imprinted in the minds of viewers for a long time.
It is one of the longest continuous pieces of material that defines the ambiance of any place.
However, there are many parameters that decide the usage of a particular material type.
So to match them all here is a list of some materials commonly used:
One of the versatile forms that can protect as well as decorate the walls is plaster.
Basically, a mixture of a dry powder combined with water to form a paste, plasters characterize a very strong adhesive property.
The dry powder traditionally has the composition of lime putty which is smooth in texture.
There are various forms of plaster ceilings that can come handy given their easy application on bricks wood or stone.
The recently trending form that can be used is acoustic plaster ceilings.
As the word may suggest, these ceilings curb the noises.
Alongside this, the issues of reverberation are also reduced as they enhance the audio signals to a polished finish.
Durability, anti-dust settling, fireproof, and anti-fungal properties are all the real reasons that make plasters a suitable material for your homes, offices, halls, and whatnot.
Wood – The Standard Texture
You must have visited museums or historic palaces and wondered in awe at its finishing and durability.
The polishes and the textures that reveal themselves despite being untouched.
The reasons for this are wood and wooden beams.
The grandeur of a wooden beam is something you cannot easily neglect but yearn for.
Unlike the plaster or drywall ceilings, you do not need any decorative items like lightings for wooden ceilings.
Rather, you can easily leave them exposed and yet the solidarity of ambiance stays intact at the place.
Wood determines the quality of your thoughts.
Though pine wood is the most commonly chosen wood, you can also choose from cherry or cypress wood as your options.
If you are looking for some commercial building ceilings material, tiles might be the best option for you.
Besides a decent look, they are the affordably priced materials for your dealing places.
In fact, a quite ignored fact is that tiles can be acoustically enhancing materials.
They also offer a distinct range of hues and textures to choose from.
In regard to this, sometimes, acoustical tiles can also be combined with metal frames and pieces for a historic look to someplace.
Various residences have rooms or dining halls ceilings designed in such a manner.
It adds to a variety of amusement and speculation amongst the viewers.
Keeping this list in mind, we hope your quizzing mind about the material for ceilings must have been satisfied.
Make sure you choose the correct sky!
Related Posts